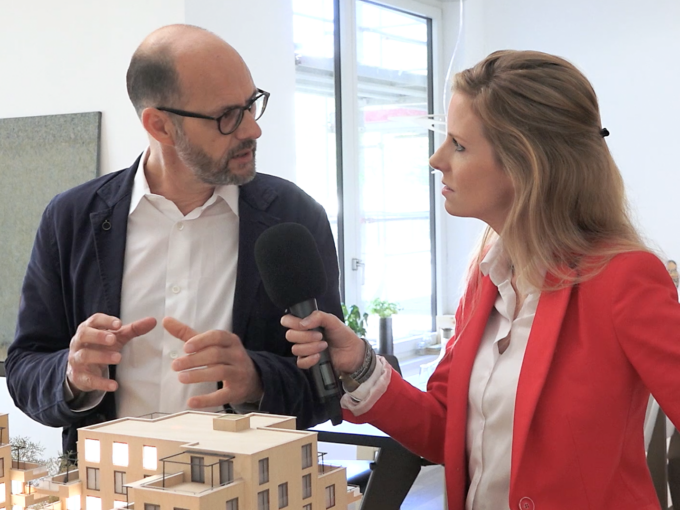 Von Ballmoos Krucker Architects
Cloud TV produces short videos dealing with the housing project The Cloud in Baar, Switzerland.
Von Ballmoos Krucker Architects won the architectural competition of The Cloud. Jacqueline Wechsler interviews the architect Bruno Krucker on the process of the competition.
Krucker explains the organisation of the three buildings, their interaction with the landscape and their spatial qualities.
Swiss German
2015
Cloud TV
HIAG Immobilien